Home
Mold Licensing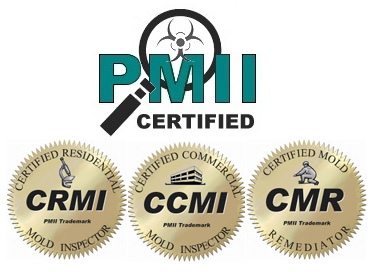 Mold licensing for mold inspectors, mold assessors, and mold remediation specialists is a state-by-state decision. As of now, few states in the US have implemented mold licensing procedures, however, more and more states are expected to follow in the near future as public awareness about mold continues to grow. Louisiana and Texas are two states that currently have a mold licensing procedure. PMII is approved to provide the pre-license certificate needed in Louisiana but is not currently approved in Texas because they require in-state classroom training and PMII does not currently have instructors or locations in the state of TX.




If you plan to work in a state that does not currently have a license for mold inspection or remediation, there is a good chance that if you get certified now, you will be grandfathered-in when regulations go into effect and you will likely be exempt from some of the more strenuous requirements of the mold licensing process.




Certification for Insurance Companies

Many homeowners' insurance companies are beginning to require a mold certification for construction or remediation projects with claims involving mold or excessive moisture damage.