Home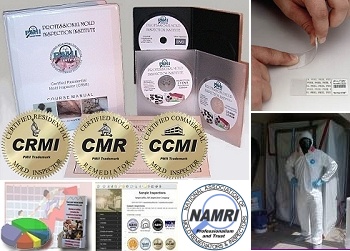 Professional Mold Inspection Institute offers a mold inspection course package that is interactive and can be taken online or on cd-rom. PMII also offers live training for states that require live training for a mold inspection license.

Mold Certification

Mold certifications can help you increase your bottom line. Whether you're a contractor who needs to be certified in mold remediation, a home inspector who needs to add an additional service to meet client demands or weather a rough economy, or someone looking to own their own business with relatively low overhead and a low startup cost, the Mold Certification Course Package will give you what you need!


Current Special:

Mold Certification Course Package: $499

Right now, you can get all 4 of the Professional Mold Inspection Institute Training Courses packaged together for one low price and you also receive a free 1-year membership to the National Association of Mold Remediatiors/Inspectors and a free website for 1-year from InspectHost.com!